| | | |
| --- | --- | --- |
| " | Rouge is the "world's greatest thief". There's no doubt that her battle style will rock your world! | " |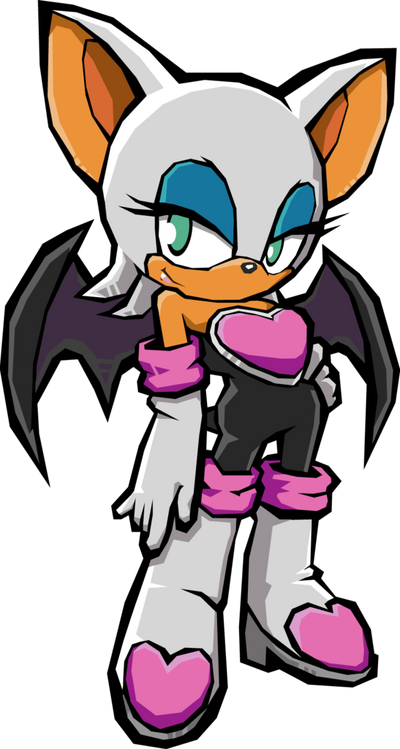 Rouge the Bat (ルージュ・ザ・バット Rūju za Batto) is a protagonist in Sonic Battle. Rouge is a jewel thief, part-time government agent (working for G.U.N.), and self-proclaimed treasure huntress who plans to make all the gems and treasures of the world hers.
In Sonic Battle, Rouge is one of the most prominently-featured characters in the game, with her story being the third to be played through. She is the owner of Club Rouge, a casino in the Night Babylon' area of Story mode. During the story, when Sonic lent control of the Gizoid, Emerl to her, she trained him to be the ultimate jewel thief. Most of her fighting techniques appear to be derived from kickboxing. Her special attacks include sending a round bat that blows up towards her enemies, a powerful kick and sending what appears to be a ball of sonar energy into her opponents.
Moveset